Google is supporting the Pippi of Today initiative
We are excited to announce that Google is partnering with the Astrid Lindgren Company and Save the Children to support their Pippi of Today initiatives in Sweden, Denmark, Norway and the Netherlands.
Together with several retail partners, Google are helping refugee girls in need with a contribution of €10 for every Nest Mini and Chromebook bundle sold during the campaign period. Users can now also say "Hey Google, talk to Pippi Longstocking" in local language to learn more about the Pippi of Today initiative, listen to a Pippi story, or play the world-famous Pippi tune. The initiative is currently live in the Netherlands, Sweden and Norway, and will launch in Denmark on December 7th. 
Below is an English version of a blog post with information about Google NL's support of the Pippi of Today initiative. Please find the original text here.

This year, the strongest girl in the world, Pippi Longstocking, turned 75 years old. To celebrate her birthday, Save the Children and the Astrid Lindgren Company joined forces and created the global charitable initiative "Pippi of Today". Google is honored to support these efforts.
It might be 75 years ago that the world's strongest girl – Pippi Longstocking – came all alone to a new town, but never has her story been more relevant than today. Millions of girls have been forced to leave their homes in recent years, and not only move to new towns, but other countries, too.
The number of girls on the move today is higher than ever before - even higher compared to the period right after World War II, when the first Pippi book was published. The COVID-19 crisis makes their lives more dire today.
Just like Pippi 75 years ago, today's Pippi's need to gather all their strengths, courage and hope to tackle challenges and find their way to a brighter future.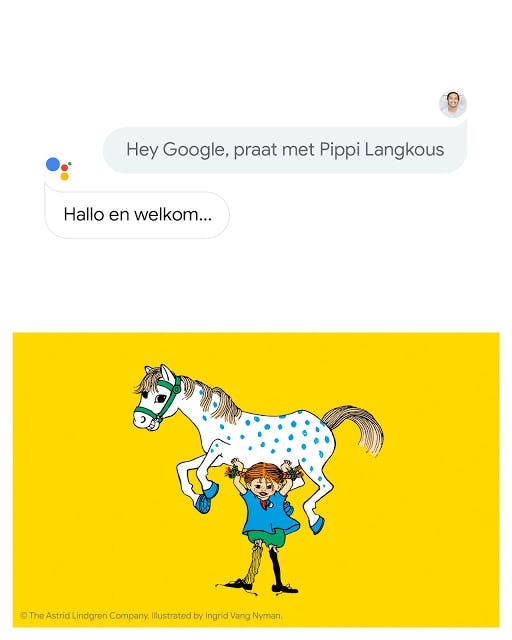 Google is proud to become a partner to Save the Children and the Astrid Lindgren Company and support this great cause. Anyone who buys a Chromebook at a participating retailer automatically contributes €5 to Pippi of Today. We'll also give Chromebook purchasers a free Google Nest Mini, allowing users to explore a new Pippi-universe.
That's right, we've also told the Google Assistant about Pippi. If you have a Google Assistant enabled device, such as Nest Mini, say "Hey Google, praat met Pippi Langkous" to hear a story about her life, get more information about the Pippi of Today initiative, and lastly, listen to Pippi's famous song.
Find the special bundle at MediaMarkt, and at BCC and Coolblue between now and the end of year*
Please find the original text here: https://nederland.googleblog.com/2020/11/pippi-of-today-chromebooks.html
*Terms and conditions apply, check the retailers' website for details and eligible devices. Offer is valid while supplies last.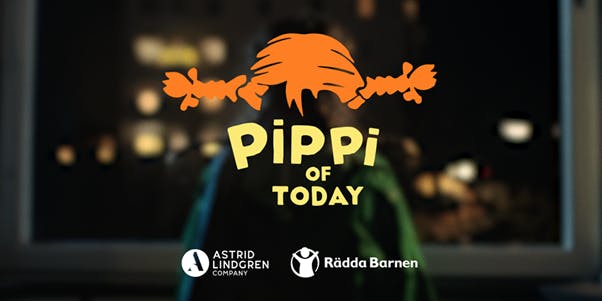 In every girl there's a Pippi
Millions of children are forced to migrate. They have to leave their homes, families and friends. Girls are especially vulnerable. But with the right support they're not just getting the strength to survive – they're getting the chance to live.
Find out more about Pippi of Today here
Contact us
You are very welcome to contact us at The Astrid Lindgren Company if you have any questions or ideas concerning Astrid Lindgren.


Phone number
+46 (0)8 122 025 00


E-mail
info@astridlindgren.se