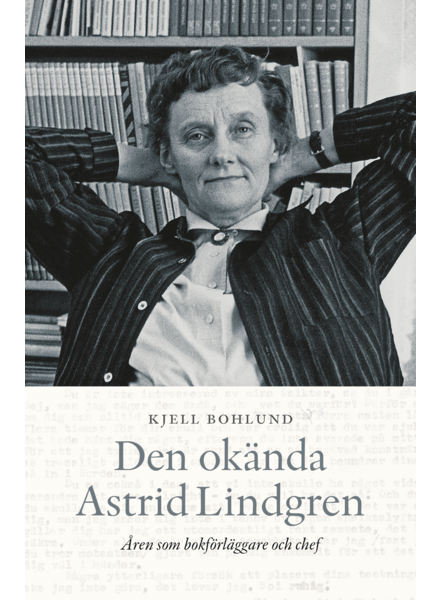 The Unknown Astrid Lindgren
2018
Format:

Biography

Author:

Kjell Bohlund

Publisher:

Astrid Lindgren Text
For twenty-four years Astrid Lindgren was the head of children's literature at Rabén & Sjögren. When she started in 1946 Rabén & Sjögren was just a small publisher, on the brink of bankruptcy. Only a few years later it was the leading publisher of children's literature in the Nordic region. She was the first editor who specialised in children's literature and she became one of the most accomplished publishers in the history of Swedish publishing.
Astrid Lindgren divided her time between being a writer and a publisher - she wrote her own books before lunch and worked at the publishing company in the afternoon. She was the publisher and editor of many of the very best Swedish children's authors, for example Lennart Hellsing, Åke Holmberg, Edith Unnerstad, Inger & Lasse Sandberg, Hans Peterson and Barbro Lindgren.
Her double roles weren't always uncomplicated. Even if she wasn't criticised openly, she had to endure suspicion and jealousy. But she conquered it all and when she retired in 1970 she was both appreciated and admired as few people had been before her.
Not available in English.