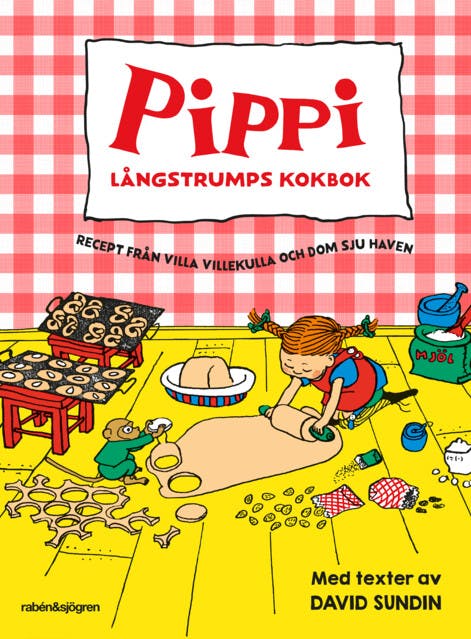 Pippi Longstocking's Cookbook
2022
Format:

Other

Author:

David Sundin

Illustrator:

Ingrid Vang Nyman

Publisher:

Rabén & Sjögren
Is it possible to cook your own squiggle pills? And what exactly is a real pirate's breakfast? In Pippi Longstocking's cookbook Swedish TV presenter, comedian and author David Sundin gives us useful tips, thoughts and recipes for everything from pancakes to squiggle pills.
Recipes by Johanna Westman, illustrations by Ingrid Vang Nyman and lots of Pippi-quotes!
In Swedish only. Please contact Lina Talgre, lina.talgre@astridlindgren.se for foreign rights enquiries.