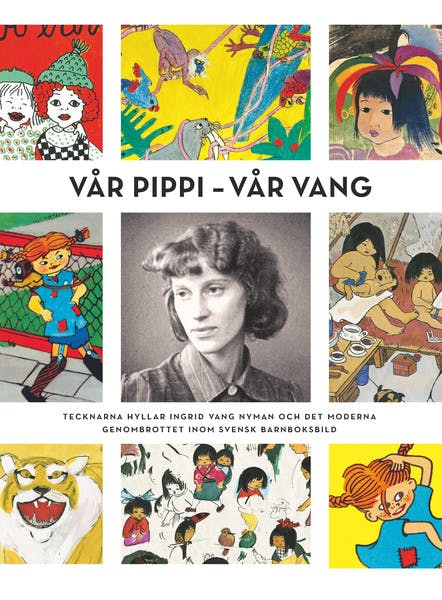 Our Pippi – Our Vang
2016
Format:

Anthology

Editor:

Gunna Grähs, Ulla Rhedin

Publisher:

Astrid Lindgren Text
In August 2016 Ingrid Vang Nyman would have been 100 years old. Despite the fact that her illustrations are widely spread and much loved, oddly enough, she is quite unknown. Now, a colourful anthology is being released, where Sweden's most prominent illustrators are writing and drawing about what Ingrid Vang Nyman has meant for modern illustration.
Contributors to the book are: Anna Höglund, Pija Lindenbaum, Eva Lindström, Jan Lööf, Matilda Ruta, Gunna Grähs, Thomas Tidholm, Olof Landström, Lennart Eng, Anna Bengtsson, Ann Forslind, Joanna Hellgren, Emelie Östergren, Siri Ahmed Backström, Karin Cyrén, Fam Ekman och Emma Rendel.
Not available in English.