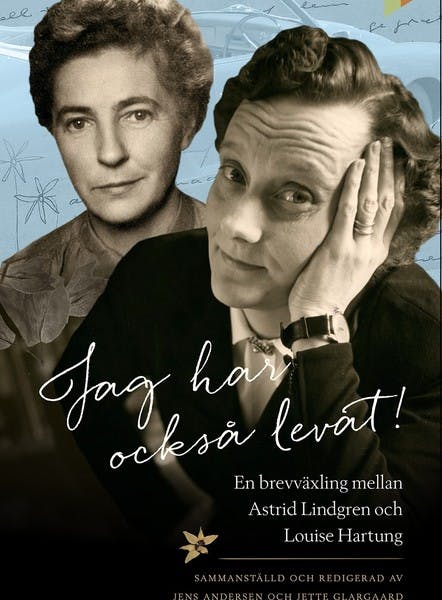 I Too Have Lived!
2016
Format:

Biography

Author:

Astrid Lindgren, Louise Hartung

Editor:

Jens Andersen, Jette Glargaard

Publisher:

Astrid Lindgren Text
An intellectual and political friendship in post-war Europe.
Astrid Lindgren and German Louise Hartung met in Berlin in the autumn of 1953. These two friends exchanged more than 600 letters. The correspondence with the much gifted Louise Hartung became a culturally and politically challenging opening in to a different and bigger world than the one Astrid Lindgren usually moved about in.
Jens Andersen, the author of the acclaimed Astrid Lindgren biography, Astrid Lindgren - The Woman Behind Pippi Longstocking, has together with Jette Glargaard assembled the substantial selection of letters. The rich preface introduces the two penfriends, the political climate and the new worldview, which constitutes the backdrop against which the letters were written.
"A charming book … Impossible to put down."
Berlingske
Not available in English.