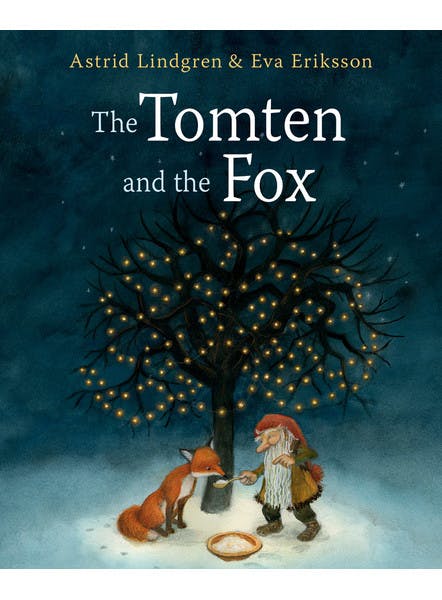 The Tomten and the Fox
2017
Format:

Picture book

Author:

Astrid Lindgren

Illustrator:

Eva Eriksson

Publisher:

Floris Books
This is a text that Astrid Lindgren created in the 1960s based on the Christmas poem The Tomten and the Fox ("Räven och tomten") by Karl-Erik Forsslund.
The story is set in the countryside, as the fox slinks towards the house where the people live. They don't notice him tiptoeing across the yard, but the house-tomte spots the fox. The hens better watch out - it's them that the fox is craving. But the tomte is on guard, and he pacifies the hungry fox and shares the porridge that the children have left out for him. Don't touch our hens! the tomte warns. And perhaps the fox will be satisfied with only porridge…
A little bit of Christmas drama, wonderfully recreated in Eva Eriksson's illustrations, that spreads some magical Christmas atmosphere.