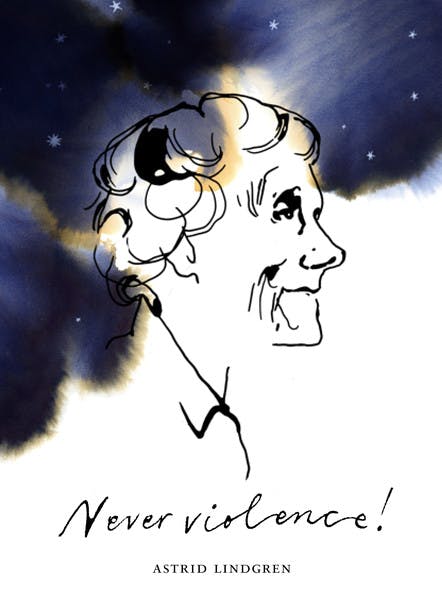 Never Violence!
2018
Format:

Other

Author:

Astrid Lindgren

Translator:

Laurie Thompson

Illustrator:

Stina Wirsén

Publisher:

Astrid Lindgren Text
In 1978, Astrid Lindgren was awarded the Peace Prize of the German Book Trade. She turned her acceptance speech into a fiery and compelling appeal to put an end to violence and tyranny, especially the violence that begins in the home and that affects children above all else.
This is a new edition of the speech, richly illustrated by Stina Wirsén, with a preface by Marta Santos Pais, Special Representative of the Secretary-General on Violence against Children, UN and an afterword by Thomas Hammarberg, Human Rights Adviser and Member of the first UN Committee on the Rights of the Child.
"We all desire peace. So is there any possibility at all of our changing fundamentally, before it's too late? Of our learning to distance ourselves from violence? Of our trying quite simply to become a new kind of human beings? But how could we go about that, and where should we start? I believe that we should start from the bottom. With the children."